Smadav for PC Windows Antivirus software for solid protection of your System. It is used for extra protection. You can't use it as an alternative to main protectors like Avira, AVG, or Norton. It protects your system from outer-linked devices. Like USB, Memory card, and flash drive against malware strain as well as bugs.
It is thoroughly compatible with your main Antivirus program and acts as a second layer of defense. As it can't exclusively improve the performance of your system. Because of consuming very low resources. you can use Smadav pro for extra features.
Smadav 2021 for PC Free Download
Additional Antivirus Program
Along with your main protector Antivirus software, Smadav is used as an additional line of defense for your Windows PC. Most antivirus programs can't be installed together. But Smadav is fully compatible with other Antivirus software using its own technique for detecting. As well as cleaning bugs with improved security features.
Protection from USB Drive
The Antivirus program protects your system from USB flash sticks which is a commonly used media. Because USB is the main source of spreading the virus into the operating system. The program not only detects unknown viruses in the USB flash, but clears them, and restores their infected content also.
Use low Resources
Consuming a very low memory up to 5MB with 1% CPU usage. The program doesn't slow down the speed of your system.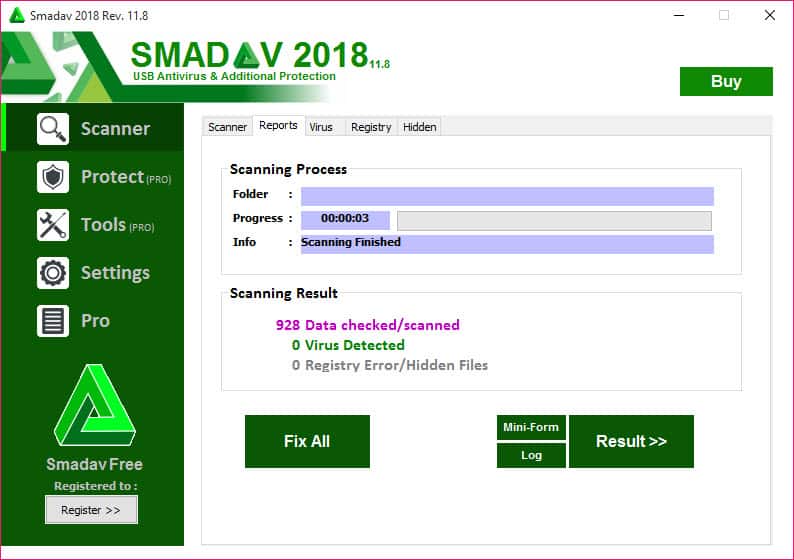 Detect & Clear Viruses
The Antivirus software not only detects malware stain and viruses. But also clears your system by fixing the registry change made by viruses. It offers different tools for fighting against virus cleaning.
Automatically Upgraded
Smadav Antivirus's new version 2020 has the ability to upgrade itself automatically without users' commands. For this purpose, the system should be connected to the internet as the program uses a web link for updating. No need for updating the virus database manually as it is updated monthly.
Compatible with Windows
The program works for all types of devices. But runs with more functionality with Microsoft Windows 10, Windows 8 & 8.1, Windows 7, and Windows Vista. As well as Windows XP with 32-bit and 64-bit setup.
Main Features
Additional Antivirus program for detecting viruses and malware
Protection from all outer connected devices like USB drive
Use low Resources
Detect & Clear Viruses
Automatically Upgraded
Addition of 1040 virus database
Compatible with Windows