Psiphon for Windows 3 Build 151
Psiphon for PC Windows is a platform. Which gives you easy access to any of censored data by the website itself. Wonderful software for you to break all boundaries or restrictions. Use this open-source web proxy for bypassing the content filter system as well as internet censorship security.
Psiphon for PC Download Features
1. Unblock Data
If you are facing a hurdle of censorship in between your system and your required data. Install Psiphon and unblock this hurdle and have easy access to any type of content you need.
2. Be Secure
The software serves its users free of cost but has some limitations to cover the identity of its users. You have to follow these rules to make yourself safe and sound.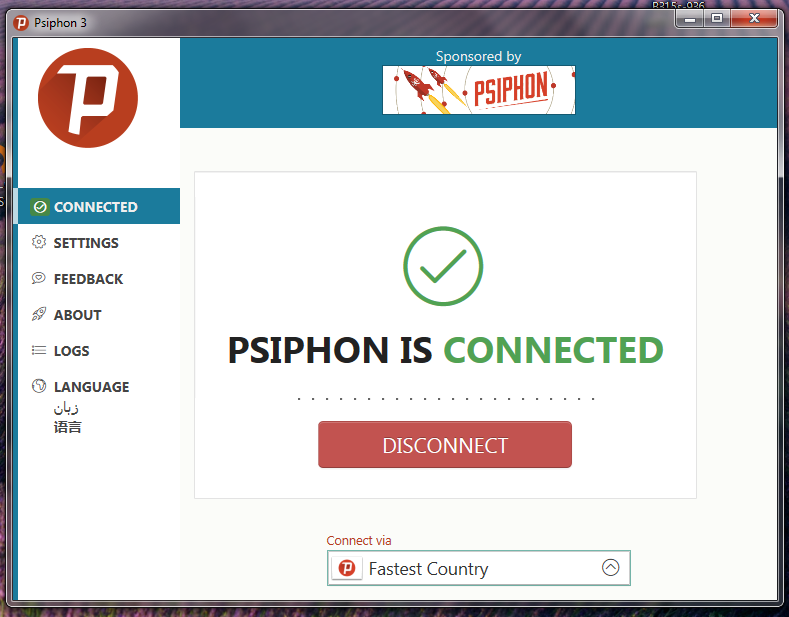 3. Exclusive Software
Psiphon 3 is an exclusive try for giving you easy access to censored content on the net through hiding your identity. The software offers open-source access to any data control illogically imposed by any country.
4. Break Unlawful Control
As regard for fundamental human rights. The support against these unlawful control of the government and gives its users a chance to break all boundaries for getting desired data.
5. Used Latest Data
A very simple and user-friendly software. This enables its users to catch all benefits through its latest VPN like SSH, HTTP with modern technology. This technology enables its users to unblock all boundaries unlawfully arbitrate imposed by the government. When you say the world is a global village. Then you have the right to have easy access to any of your required data or website.
Main Features
Uncensored all blocked content
Gives security of personal information
Exclusively works against unlawful control of the government
Used latest VPN like SSH and HTTP
Simple and user-friendly software
If you are Android User then try these Free Vpn Apk