IrfanView for PC Windows is an easy, simple, and fast application for editing, organizing, as well as designing images. A reliable app is not only fit for professionals but also useful for novices. The simple user experience and high-class functionality of the app are fairly compatible with an array of formats.
In addition, supported by all types of Microsoft Windows. The lightweight app was published for the first time in June 1996. The publisher was a Bosnian programmer named Irfan Skilijan. The app enables you to take screenshots, uses animated GIFs, browsing libraries via thumbnails, and a lot more.
IrfanView for PC Features
Support Multiple Formats
Along with, some most common graphic file formats, the app enables you to view these supported formats in 12digital camera RAW formats, several gaming formats, fax files, and much more. The app provides 21 formats for saving files, as well as a wonderful Batch Conversion is for converting a whole folder of images into another format. Some most popular formats are as below
BMP, DIB, JPG, JPEG, PSD, PDF, GIF, TTF, TXT, ANI, CUR, CLR, CLP, DDS, CAM, MAC, PICT, QTIF, MP4, WAD, WBMP, RAS, SUN, SFF, PPM, etc. And WAV, AVI, WMA, WMV, MPG, MPEG, MP3 MID, and a lot of others are for video and audio files.
Use of Painting Tools
The app is least capable of handling painting tools, but you can be able to annotate any image via inserting text captions, drawing basic shapes, changing colors, and a lot more. Additionally, several manipulating tools such as flipping, rotating, resizing, sharpening, coloring, and making corrections. The app has specific effects tools like embossing, oil painting, sepia, and much more.
Compatible with Windows
With vary compatibility with all types of devices, the special compatibility with all types of Windows———-Windows 10, Windows 8.1, Windows 7, are mainly operating systems to run the app very smoothly and reliably. In addition, it requires a 32-bit and 64-bit setup. Mobile users will have to wait a little bit as the app is not currently available for mobile devices.
Slideshow Feature
Joining several images for creating slideshows as well as saving it to EXE or SCR file, and share it with your contacts.
Easy-to-use Interface
In fact, the style of interface is a combination of old and new, giving some positive as well as some negative impacts. The simplistic with few buttons and menus are with unlimited options. Use the options and edit the image through rotating, applying the watermark, tweaking the filters, inserting brightness, modifying the colors, as well as change the canvas size, and creating frames for pictures.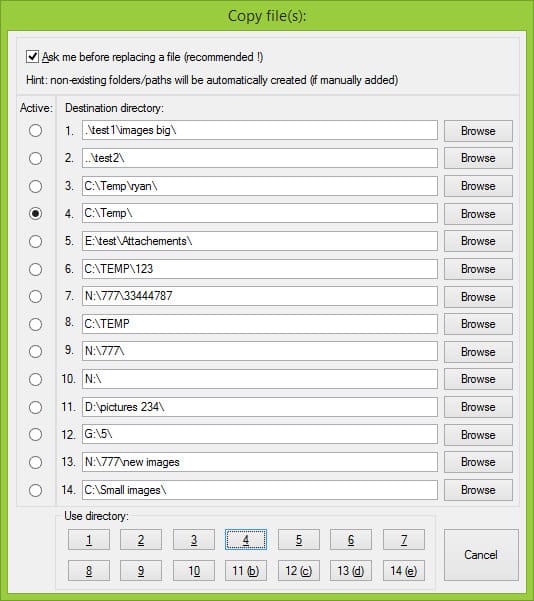 Built-in Plugins
The open-source application offers hundreds of plugins and skins for increasing as well as expanding the app's functions. Whenever you need design enhancements you can search multiple plugins residing in the app or install them with a single click.
Main Features
Image viewer and converter
Published in 1996
Support Multiple Formats
Use of Painting Tools
Compatible with Windows
Slideshow Feature
Easy-to-use Interface
Built-in Plugins