Mendeley Desktop is a freeware utility for managing academic activities. The software enables you to post, edit, review, and analyze your academic research. Multiple tools along with online features help in better organizing research papers, and PDFs and give smooth access to scientific, medical, technical databases, and other sites. Collaborating with your content online with your co-workers with auto-backup and easy synchronization between different PCs is possible now.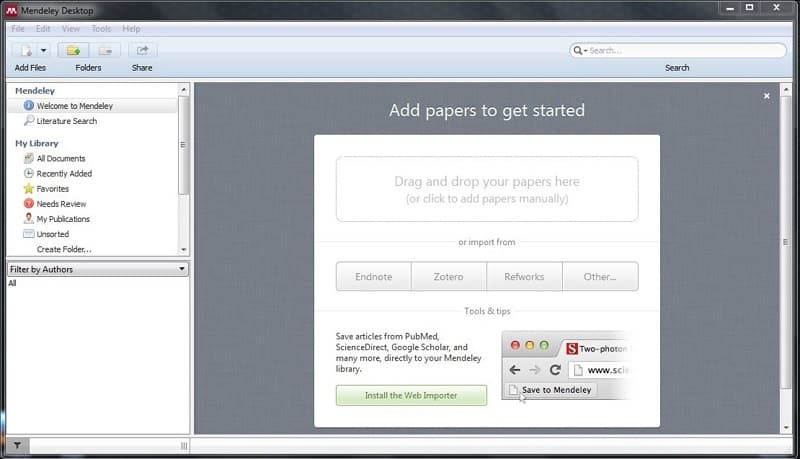 Mendeley Desktop Features
Installation and Usability
Download and installation of the app are very simple and easy. After installation creates an account via inserting an email address, and password, and mention your research field and status also. Verify the mail and open the Dashboard. You can access My Library, Papers, Groups, and contacts. The toolbar and navigation panel let you sync content with servers and other contacts. You can organize documents by clicking Add Document option or just use the drag & drop option.
Creation of Bibliographies
The program allows you to read as well as manage PDF files, XML, RIS, and BIB also. While working with Word and select the style for formatting your citation and bibliography. The program is very smooth, easy, and updated which enables us to organize the content in the fastest and most reliable manner.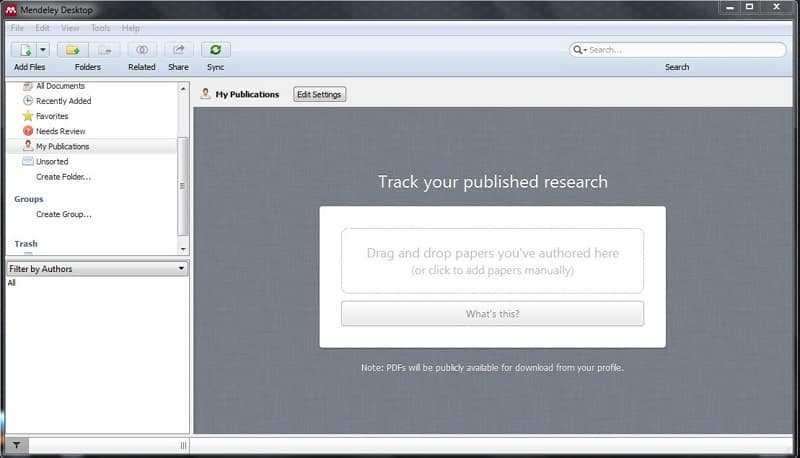 Organization of PDFs
While using a research library, open several PDFs in different tabs for getting notes and go back to the research library easily. Just click on favorites and save your PDFs in different folders along with 2GB of online storage, auto-backup, and synchronization between desktop, mobile, and web.
Annotation & Citation
Get rid of manually writing notes, sticky notes, or highlighting pens. Transfer annotation, highlighting, and sticky notes right to your PDFs. A rich database is available for selecting citation styles as well as the creation of new styles via using the CSL editor.
Collaboration & Sharing of Papers
Create a group of 50 people and share your documents by using team Plans. You can share your content with your colleagues online, upload it to a web server, and sync it between different devices. The usage of the app is possible for private and public communication, an extra benefit available for scholars. Searching as well as applying for online jobs via setting an alert for advanced research.
Free Access
The Mendeley Desktop with freeware license available for Windows 32-bit operating system of a laptop and PC, presented for all software users as a free trial for a specific period, free download with potential restrictions. It is belonging to the organizer and PIM software category.
Compatible with Windows
With various compatibility with all types of devices, the app has special compatibility with all types of Windows———-Windows 10, Windows 8.1, Windows 7, Windows Vista, Windows XP is mainly operating system to run the app very smoothly and reliably. In addition, it requires a 32-bit and 64-bit setup.
Main Features
Manage academic activities
Post, edit, review, and analyzing of academic research
Creation of Bibliographies
Organization of PDFs
Annotation & Citation
Collaboration & Sharing of Papers
Free Access
Compatible with Windows