Puffin Browser for PC is a top speedy internet browser. Transfer your load to a cloud server for the best performance. Basically, This Browser is Starting an Android-based browser. Now it's release the pc windows version. but you can be installed the android version as well as used it on your PC with the framework of Android. It works as a Bluestack Emulator too. You can browse privately with the help of the incognito tab, and more chances of searching through blocking unwanted ads. It increases the speed while managing profiles of different social media.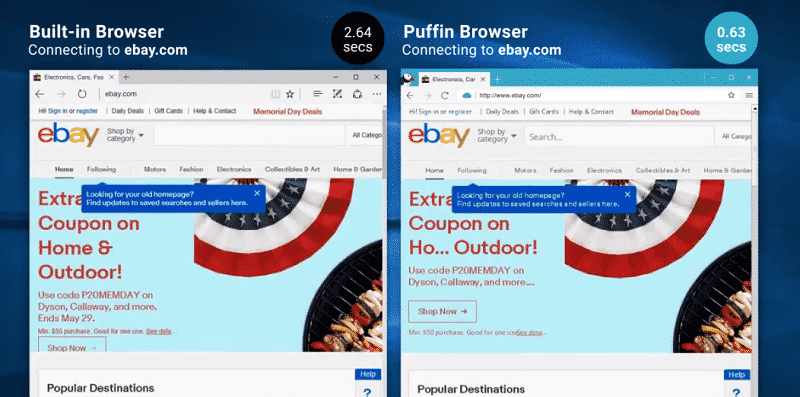 Puffin Browser Flash Technology
The smart and wonderful flash quality via internal flash plug-in makes you free from installing Adobe Flash separately. You can enjoy animation and gaming features, and full-screen playback of Flash videos a lot.
Compatible with Windows
With various compatibility with all types of devices, the app has special compatibility with all types of Windows———-Windows 10, Windows 8.1, Windows 8, Windows 7, and Windows XP are mainly operating systems to run the app very smoothly and reliably. In addition, it requires a 32-bit and 64-bit setup. Additionally, the browser is also available for Androids and iOS devices.
Free of Cost
The Puffin Web Browser with freeware license available for Windows 32-bit as well as the 64-bit operating system of a laptop and PC without limits and presented for all software users as a free download. It belongs to the web browser category.
Fast Surfing
The browser with its powerful engine gives the fastest web surfing. Occupying very little space and consuming a few resources the web browser runs more smoothly and load pages with a snap. The app is most likely its opponent browser has the same performance and speed according to several measurement tools.
Cloud Protection
Fully encrypted traffic, fool-proof security for data from hackers via redirecting your downloaded content for storing on cloud storage. The browser supports multiple servers such as Google Drive, Dropbox, and others. You can store a maximum of 1 GB for each file.
Incognito Mode
Browse privately via using the incognito mode which enables you to disable history records, decrease visible breadcrumbs and delete tracking cookies while shutting down. The mode will remove all of your activities while making your privacy fool-proof.
Main Features
Flash Technology
Compatible with Windows
Free of Cost
Fast Surfing
Cloud Protection
Incognito Mode
Theater mode
Trackpad and gamepad