Media Creation Tool is a free utility for upgrading as well as installing Windows OS versions. The official production of Microsoft enables the users the creation of Windows 10 bootable installed disks as well as flash drives and upgrades the current condition of your PC.
Media Creation Tool Features
Creation of Copy of Windows 10
Download Windows 10 Media Tool for running Windows 10 or upgrade your older PC OS from Windows 7, or 8 to Windows 10.
Select the 'Create an installation media for another PC' option.
Select language, architecture, and installed version of Windows.
Select 'Flash unit' or 'ISO image'.
Click on the 'Installation' button, sit back in your chair, and wait for a long time.
You can upgrade your older PC OS from Windows 7, or 8 to Windows 10.
Compatible with Windows
With various compatibility with all types of devices, the app has special compatibility with all types of Windows———-Windows 10, Windows 8.1, Windows 7, Windows Vista, Windows XP is mainly operating system to run the app very smoothly and reliably. In addition, it requires a 32-bit and 64-bit setup.
Free Access
The Windows Media Tool with freeware license available for Windows 32-bit operating system of a laptop and PC, presented for all software users as a free trial for a specific period, free download with potential restrictions. It is belonging to the disk management category.
Easy-to-use Interface
The intuitive and easy-to-use interface lets you deploy Windows 10 within a few clicks. The main screen is very simple and gives step to step instructions via pressing the "Next" buttons. The application requires network connectivity as you have to download all files from Microsoft.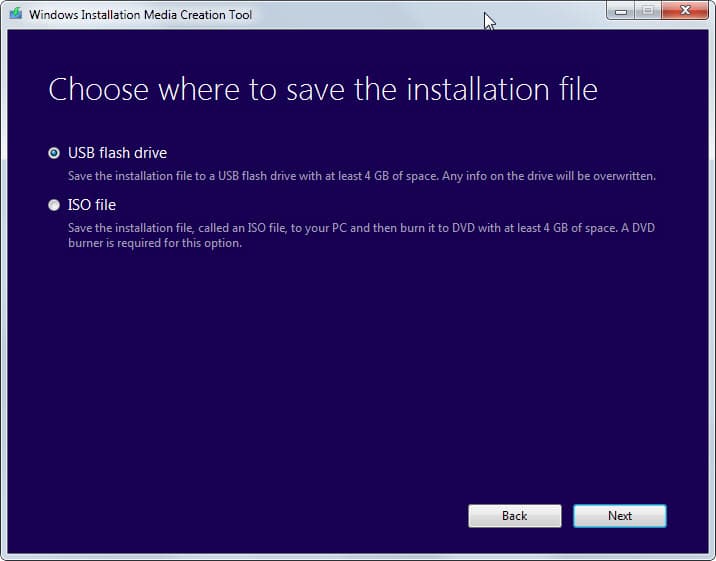 Selection of Languages
Go to settings of PC or Region in Control Panel and select the language before installing Windows 10. The auto-selecting of language is according to the PC setting which enables you to select the language, edition of the OS, and architecture.
Main Features
Upgrade or install Windows 10 from Windows 7, 8, 8.1
Compatible with Windows
Free Access
Easy-to-use Interface
Selection of Languages