BitTorrent for Windows 7.10.5 Build 45496
BitTorrent for PC Windows is a great torrent client used to transfer. Search, download, and upload files of audio, videos, pictures, and any type of documents. A simple and instinctive interface enables you to know about the size, name, progress, seeds. As well as peers of a file before downloading.
BitTorrent for PC Features
Fast Sharing of Data
Transfer large files very swiftly. While breaking down the files into short form and download them one by one through multiple sources. This function helps you to use less bandwidth and move the data more quickly.
Free of Cost Downloading
Enjoy free downloading of any type or limit. Free services of BitTorrent enable you to download gigabytes as well as distribute petabytes.
Instantaneous Watching of Downloaded Materials
Watch your material during downloading, just click on media files and start watching, listening, or reading your material.
Incorporated Bandwidth Booster
Works on auto-adjusted bandwidth usage depended on the network connectivity for quick delivery of data. You can continue your online activities during downloading without any hesitation.
Share Data
Every file creates a link to share it with your friends. This enables them to download the available archive materials quickly.
Capable Software
Download a plug-in interface with a single tap and develop the potential of the software.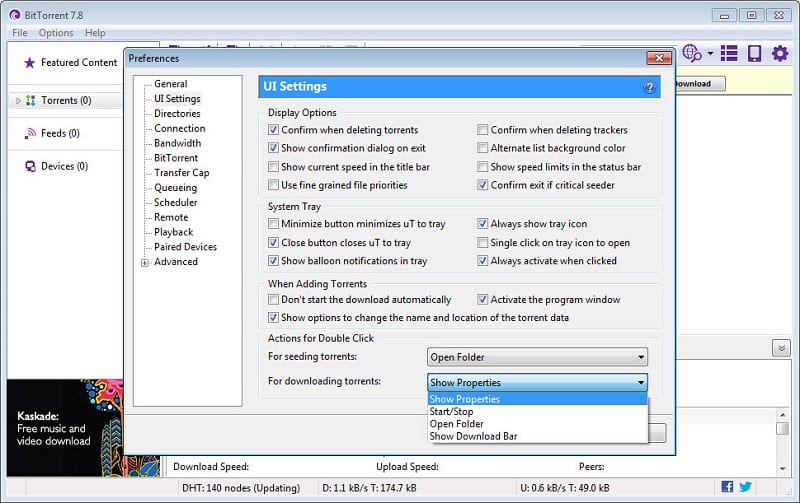 Lightweight App
Consuming very little space in your system, a quality torrent that is configurable for P2P downloading.
Main Features
Use auto-adjusted bandwidth usage
Fast data delivery
Watch material during downloading
IP Blocklist
A simple and instinctive interface
Supports unlimited languages
A lightweight App
Try Other Torrent Downloader Apps