Line Apk Download Latest Version for Android is a multi-platform for sending and receiving messages along with photos, videos, documents, and voice messages using your cellular data or Wi-Fi connection. A lightweight and easy app with simple installation take no time to start. Once you install it is ready to welcome you to carry on. The free messaging app is used globally and introduced its PC version before the Whatsapp desktop.  You can use the app for all types of Androids. Create a group of how many people you want and make calls or send messages even internationally without charges. 
A multi-platform app
Use of Stickers
Simple Process of Line Messenger
Secure & Safe
Compatible with all Devices
Use VOIP Protocol
Low-Cost Calling
Group Calling
Free Access
Send Unlimited Messages
Share Photos and Videos
if you are windows user then you can also try Line for PC
Line Apk Features
Simple Process of Line Messenger
You have to enter your phone number for creating your account on Line. A code is sent to you for verifying the number. The app gives access to your contacts, but you can disallow this access. The option allows the app to read detailed information about your contacts, and make a list of contacts that are using Line Messenger.
Use of Stickers
A great variety of stickers and emojis enables you to express yourself and make your text unique and attractive, as the app has introduced the world's biggest Stickers Shop.
Secure & Safe
To free up space on your mobile all of your messages are safely synced on cloud storage. With stringent security, no one can hack your personal data, and you can't miss any of your messages even in the case of the closing app.
Compatible with all Devices
The line is fully compatible with all types of devices like Android, iOS, Windows, and a lot more. Just click and share your memories from your desktop to tablet or mobile. An auto-sync enables you to send a message through a mobile or big screen.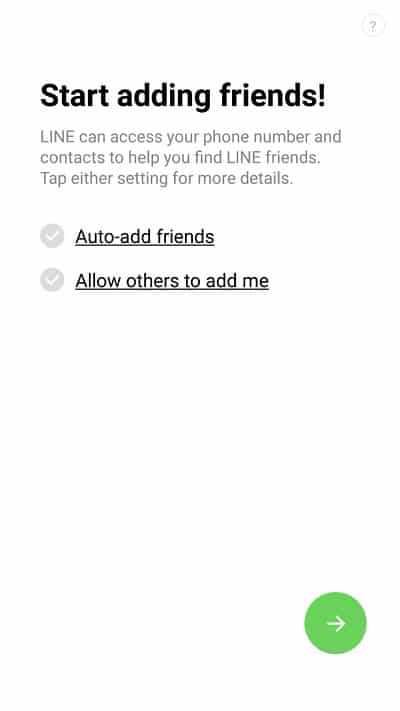 Use VOIP Protocol
The app enables you to talk with your contacts instead of sending messages or chatting. With the powerful communication system using the VOIP protocol, you can make audio/video individually as well as conference calls to your family and friends.
Low-Cost Calling
Audio or video calling through mobile or landline at a very low cost is available now.
Group Calling
It enables you to have video communication with up to 200 of your contacts. You can add any of your friends by clicking the contact into your group.
Free Access
The Line Messenger with freeware license is available for all Android devices, along with the English language. It is belonging to the communication category and was developed by a Japanese company.
Send Unlimited Messages
The app enables you to send unlimited messages, videos, or audio files of any size or type. All of your chattings will be saved in cloud storage. You can use it or remove it easily.
Share Photos and Videos
Capture your photo on the spot and share it with your friends. You can send videos or picture messages too.